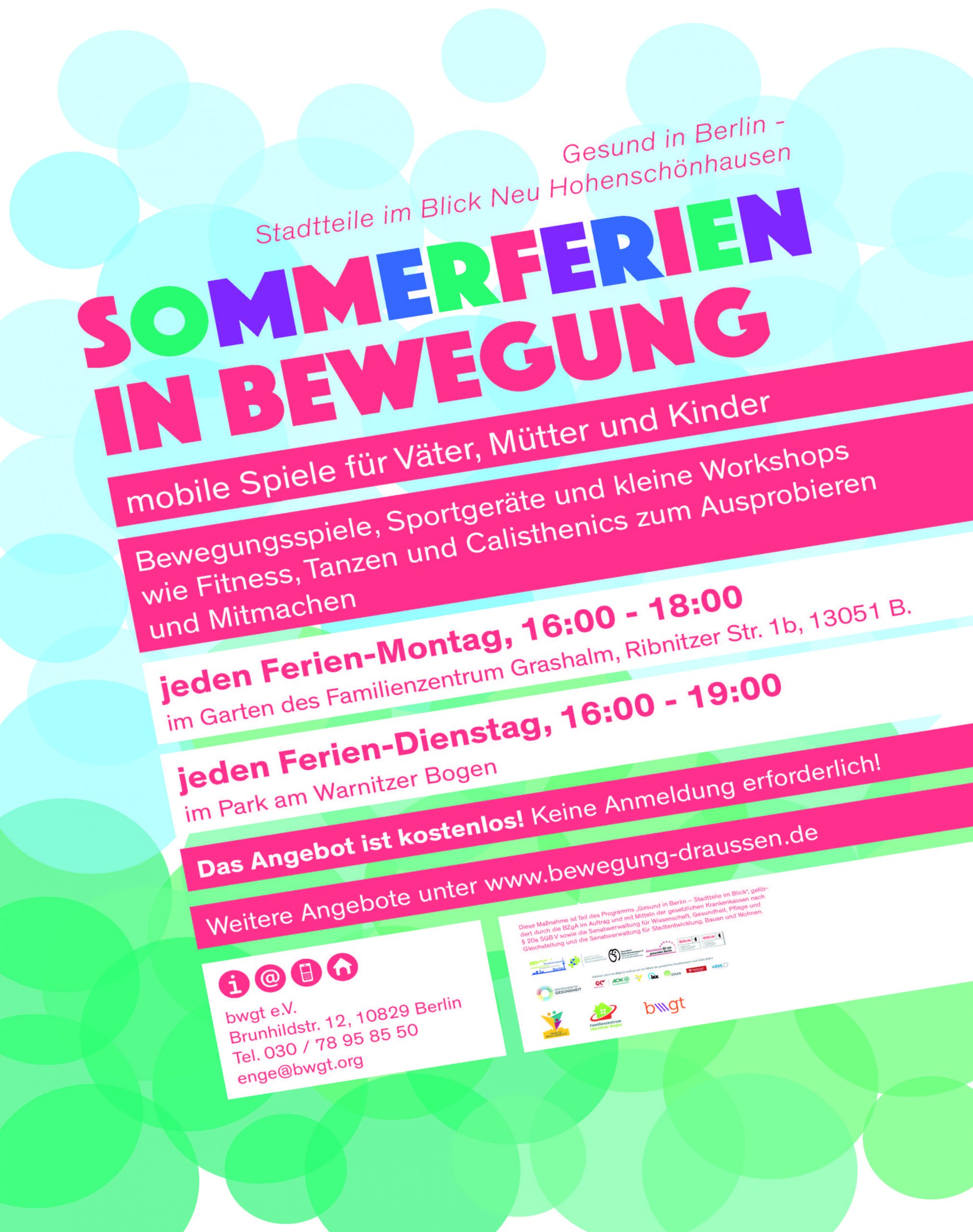 Summer vacations on the move
For all those who enjoy outdoor sports and exercise, there are open play and exercise afternoons on Mondays and Tuesdays during the summer vacations to try out and join in.
All families, fathers with children, mothers with children, single parents and those who feel alone are welcome.
Movement games and sports equipment such as badminton, cross boccia, hula hoop are waiting for you.
On each date there are also exciting short workshops for the adults such as fitness, dancing or calisthenics.
Registration is not necessary.
Just come by and join in the fun!
always on Mondays during the summer vacations: 16:00 – 18:00 in the garden of the Grashalm Family Center, Ribnitzer Str. 1b, 13051 Berlin
every Tuesday during the summer vacations: 16:00 – 19:00 in the park at Warnitzer Bogen