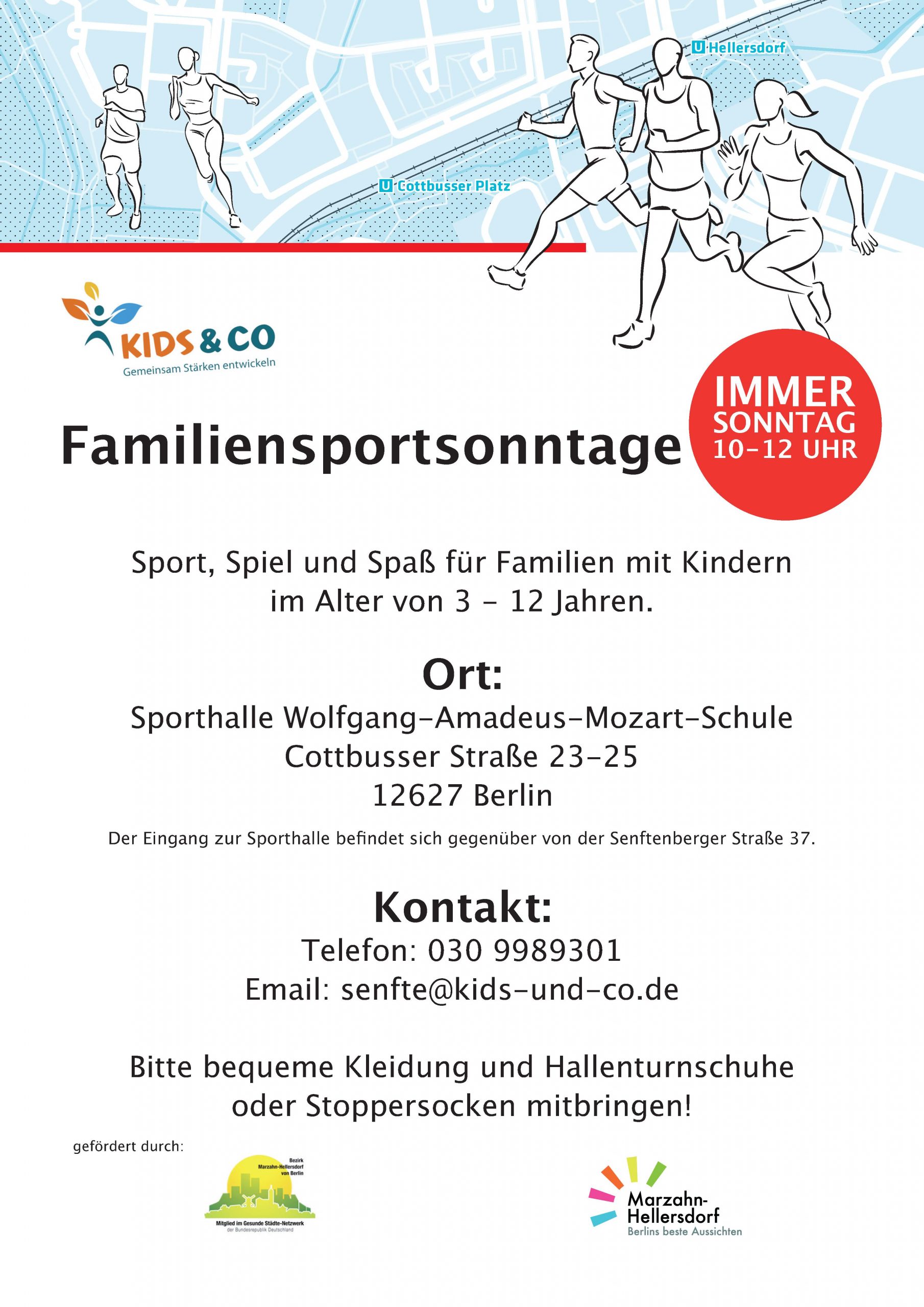 Family Sports Sundays
Sports, games and fun for families with children aged 3 – 12 years.
Location:
Sporthalle Wolfgang-Amadeus-Mozart-Schule, Cottbusser Straße 23-25, 12627 Berlin
(The entrance to the sports hall is located opposite Senftenberger Straße 37)
Contact:
Phone: 030 9989301
Email: senfte@kids-und-co.de
Please bring comfortable clothes and indoor gymnastic shoes or stopper socks!
The offer is free of charge and no registration is necessary!
During the summer vacations the offer does not take place!