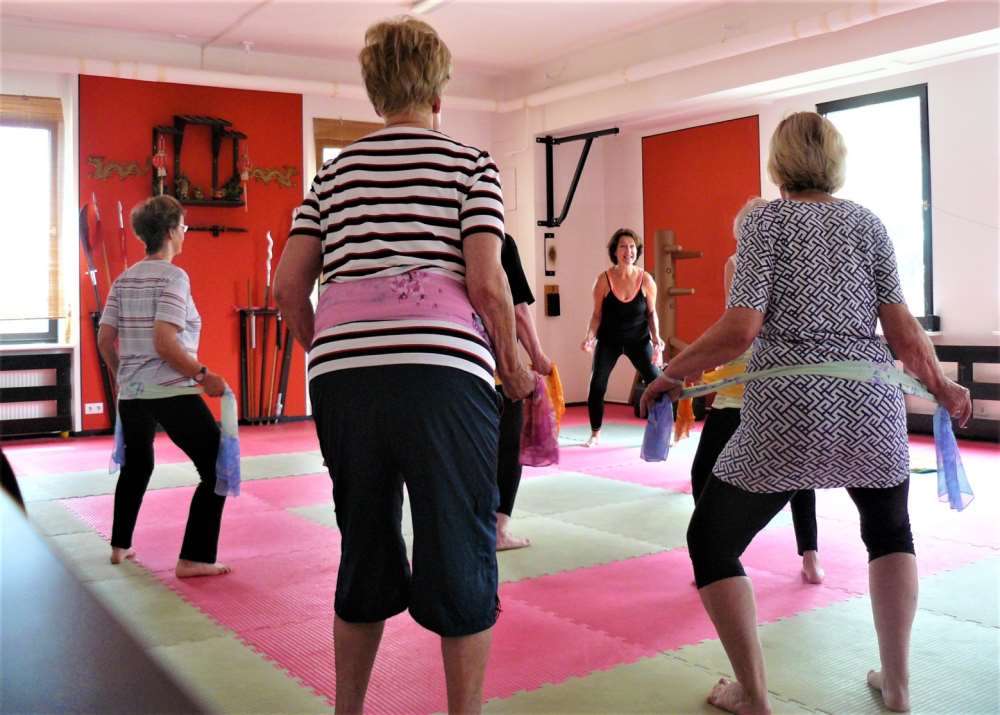 Exercise taster course for seniors
Walking better again: Most of the body's muscles are used for walking. This is a complex interplay of muscles – starting with the toes, the soles of the feet, the lower and upper legs, through the hips, the abdomen, the back, to the shoulders and neck area.
In this walking class, this interaction is trained, the individual muscle areas are gently and steadily rebuilt, which leads to better posture and less pain in the individual areas. The exercises are simple, easy, varied – no usual fitness. There are small rest breaks in between.