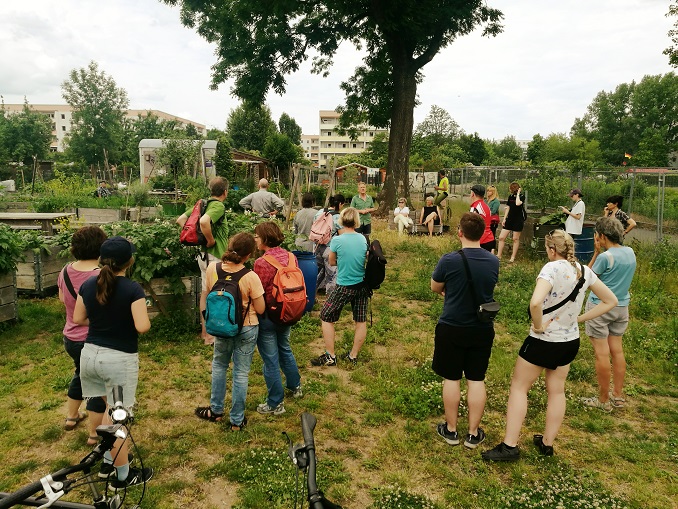 Cycle together, garden together!
Bike tour through Marzahn-Hellersdorf
From U-Bhf. Hönow to S-Bhf. Mehrower Allee
The Grüne Liga Berlin e.V. and the ADFC district group Wuhletal invite you to cycle together in the green district of Marzahn-Hellersdorf.
Our route (about 15 km) takes us away from major roads through parks and green spaces to various community gardens. We start at U-Hönow and cycle, among other things, through the freshly renovated Hönower Weiherkette, past the Kienberg and the Großer Ahrensfelder Berg along the Wuhletalweg. Along the way, we'll learn about two of the district's many community garden projects and have the opportunity to take a closer look during a guided tour. We visit the estate garden Hellersdorf and the garden of encounter. The tour ends at the S-Bhf. Mehrower Allee
The tour is offered as part of the project "gardening together, growing together". The project, which has been running since 2021, serves to network, exchange knowledge and support community gardens in the district of Marzahn-Hellersdorf.
Participation free of charge, registration required by mail to: urbanegaerten@grueneliga-berlin.de