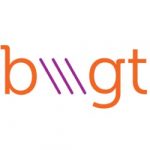 We are looking for a man who would like to lead a group for older men for a sports / exercise group in Marzahn North or Hellersdorf North.
Sport flexible. We are open to suggestions.
Locations: both outside possible, and indoor at one of the local neighborhood facilities.
At bwgt e.V. you can also qualify regularly free of charge through the Kiez-Übungsleiter*innen training. So feel free to contact us if you don't have much experience in leading groups, but generally want to meet with others on a regular basis to move.
Expense allowance is 12 or 20 euros/hour depending on experience.