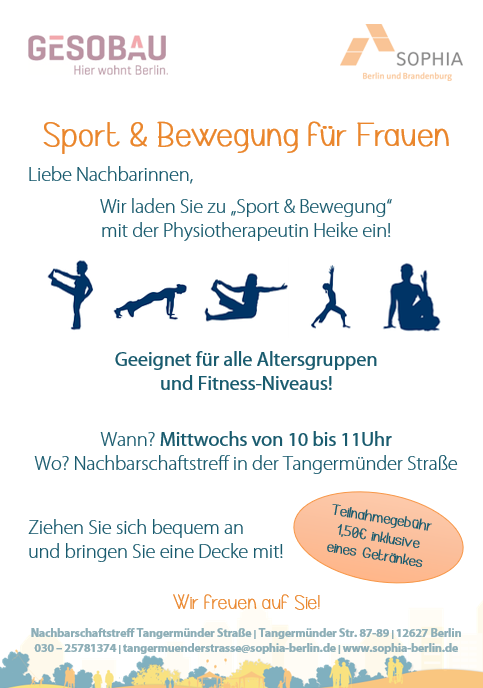 Sport und Bewegung für Frauen
Our sports and exercise meetings are aimed at women of all ages.
Our talented physiotherapist Heike offers 50 minutes of exercises for every fitness level. Please dress comfortably and bring a blanket or mat.
Die Sitzungen finden jeden Mittwoch von 10 – 11 Uhr statt.
We look forward to seeing you!